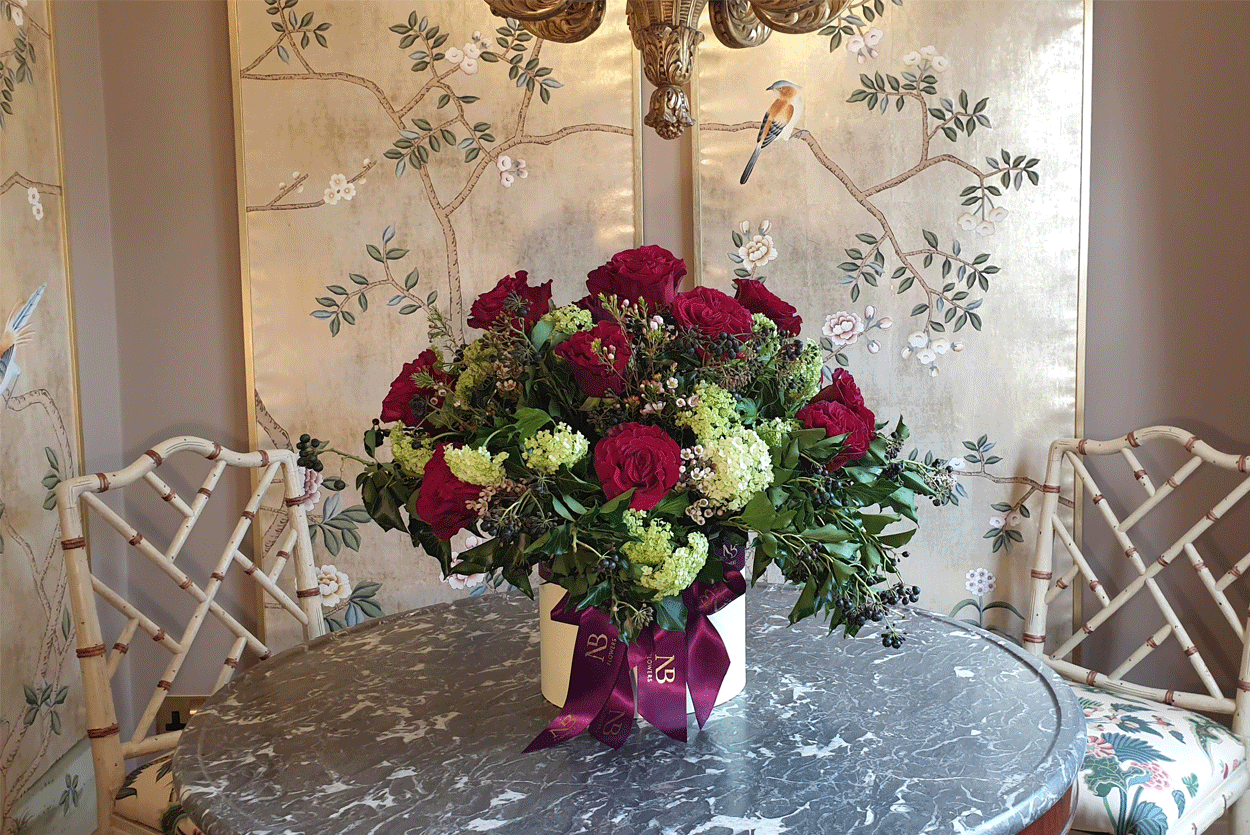 Valentine's Day
Since last year, NB Flowers have been promoting our online flower orders.
Our clients can now send flowers online from our website, throughout London, with same day, and next day delivery.
As well as the selection available online, we also provided bespoke flower arrangements for more individual requests. The flowers were selected from New Covent Garden Flower Market, to order, which offers the best and freshest selection of flowers and English foliage in London, all helps to create that natural NB Flowers look.
So this year, we promoted Valentines Day bouquets and it was a huge success with the largest number of bouquets ever sent out by us, ready to admire, the flowers arranged by our talented florists, in our elegant hatboxes.
It was a delight to deliver a number of these bouquets ourselves and to see the happy faces and expressions of joy on our clients faces!