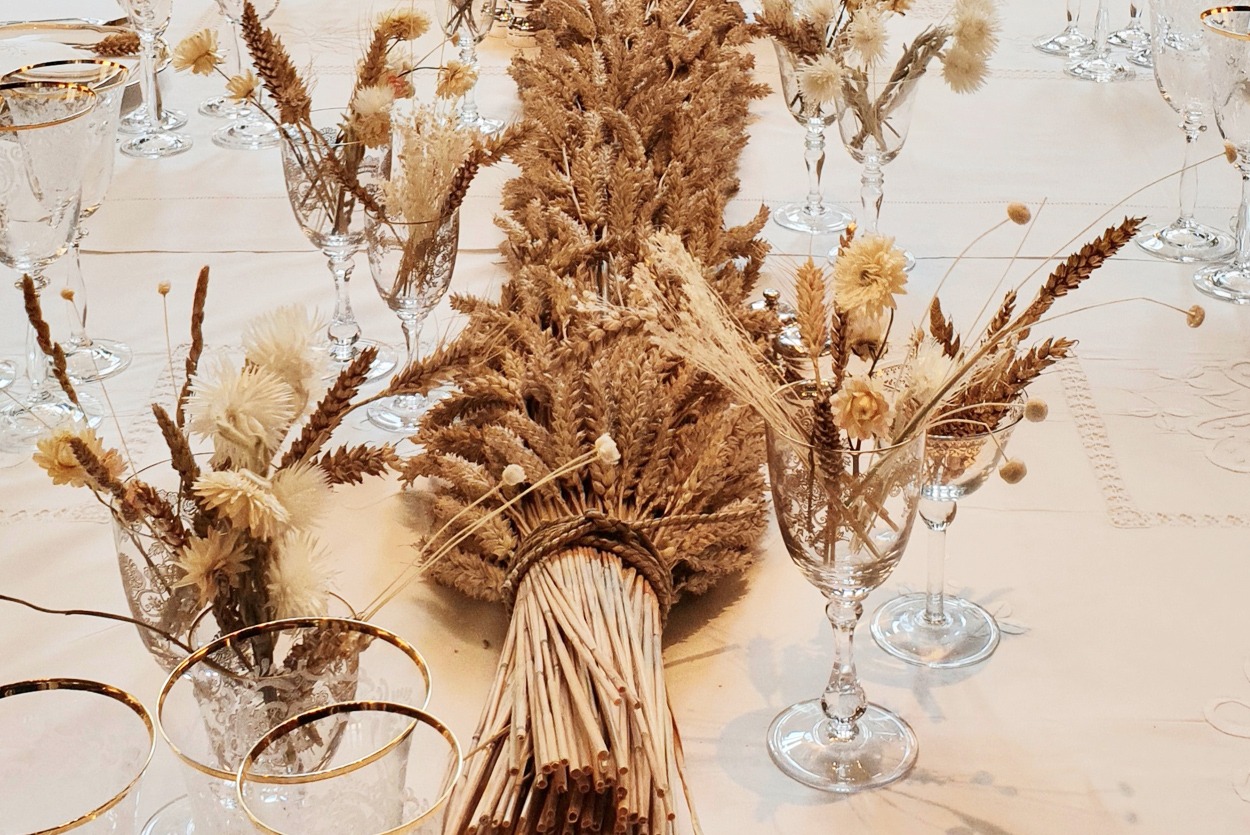 Product Launch – Chanel
This event to promote Fine Jewellery took place in the Chanel New Bond Street Fine Jewellery Store. Coco Chanel believed, as do many people, that wheat brings good luck, and if you look carefully in Chanel stores, you will see various details of wheat.
As such, the theme for the flowers for this event, which was to take place over a week, was rustic wheat.
We made panels of golden wheat which created framed the front door and key positions within the store. For the long table, we made a garland of wheat along its length. To create additional interest, fine vintage glasses were lightly filled with whimsical dried flowers and posies of wheat laid on each napkin.
The look was so simple, but so elegant and it was a huge pleasure to have been involved with.